Get this infant rocker that will be excellent to use for your baby. This baby rocking chair is so easy to use. It has a one-button operation for rocking mode. For mommies who want to rest their tired hands, you can put your baby on this chair. All of us need to have a break, especially mommies who have a lack of sleep. It's hard to have a baby at home. You to wake up early or sleep late for your baby. As parents, you should give your baby everything that they need. To keep them in good health, provide them with love and care. No matter how much you want to hold your baby for a long time, you get tired too! So put your newborn baby on this infant rocker, it will help them have a good sleep.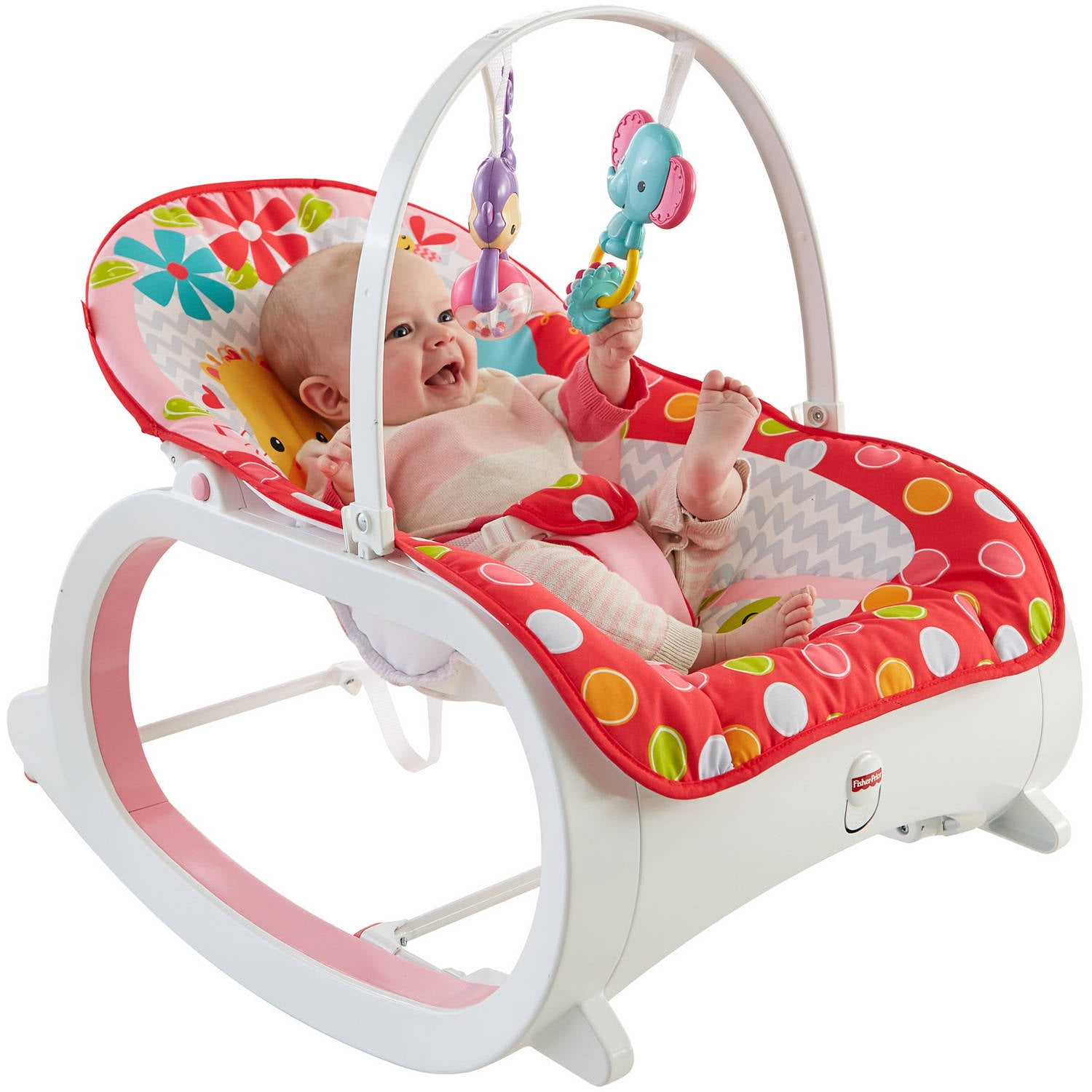 Features Of Infant Rocker Baby Rocking Chair
Easy to use, it has one-button rocker mode adjustment
Ergonomic bouncing chair – no batteries, charging or plug required
Soft fabric seat, comfortable for your baby
Materials: Cloth, Aluminum Alloy, Steel Pipe and Plastic
Load: 9kg (Recliner Rocker Mode)/ 18kg (Seat Mode); Net Weight: 3.8kg
Package Includes:

1 x Infant Rocker Baby Rocking Chair
Well-Supported and Sturdy Base
This infant rocker has a wide and sturdy base. You can be sure that it is safe and secure to use it for your baby. This chair will soothe your baby as you swing them left and right. You can have an easy conversation with your baby while they sit on this chair. Others believe that when you engaged them in a grown-up conversation, it will make them intelligent. Get this chair and check out how it is going to be convenient to use at home. Your newborn baby will surely enjoy it!
No Batteries and Plug Required
This infant rocker is manual, so there's no need for batteries and plugs. Above all, it is designed to imitate a mother's arms. Your baby will fall asleep as you gently swing your baby left and right. Its silent bearing provides a noiseless environment so babies can sleep better.
A baby becomes an essential part of the life of their parts. They bring a new phase in the presence of a couple. They start thinking about their baby first then anything else in the world. The day a couple gets the news about their baby, everything around them changes.
We never realize, but our parents indeed make a lot of sacrifices for us. A mother cares for the child even more than her husband. The relation a mother cares with her child is sacred. Nowadays, parents are using smart products for their newborns. They are preplanning everything before their child comes to this world. They want everything for their child to be theme-based.
There are so many products available in the market for newborns. The online platform is making shopping easy and comfortable for pregnant ladies. We have products of your interest that you might like for your newborn.